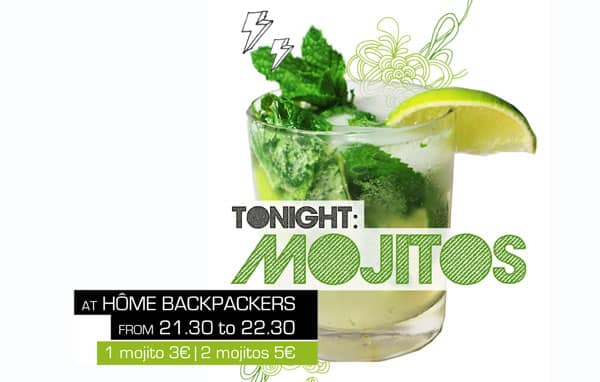 Try the best Mojito in Valencia at Home Backpackers Hostel!!!!!
Every day from 9:30 pm to 10:30 pm you can taste a cheap and delicious Mojito in Home Backpackers Hostels. Special Offer:
1 Mojito = 3 €
2 Mojitos =  5 €
Do not miss the chance to taste this drink in one of the best Youth Hostel in Valencia: Home Backpackers Hostel placed in Carmen neighbourhood just in the city center of Valencia city.
Enjoy!!!!